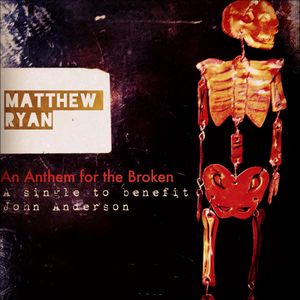 A weekend ago I visited my friend John Anderson and his wife Amanda at their home just outside of DC. I've known John for about 15 years. He's one of those guys you just love to have in your life. Always grinning. A lover of great music, smart and generous. Talented and committed. Warm and inspiring. 
3 years ago John was diagnosed with ALS. A ruthless and particularly cruel disease.
You can read about ALS here: 
http://www.alsa.org/about-als/what-is-als.html
John is now entering the last stage(s) of his fight with ALS. I imply stages because I wouldn't count John out yet, he's a fighter. But like I said, ALS is ruthless and now the realities in addition to the disease are bearing down on John and Amanda. When visiting them a weekend ago I was shook by the toll the disease is taking on both of them. Not only via the obvious sad and hard health changes a diagnosis like this brings, but also via the emotional stress and real-world complications (and obstacles) of the financial weight of this disease. I've always believed that music is a humanitarian cause that is at its best when it's leaning for something greater than its own skin, when it connects people in a communal hymn of having each other's backs or simply not being alone on those hard roads that life announces at times.
What John is going through is sad, but it's just as hard and sad for Amanda. And it's for both of them that I felt compelled to at least try and do something. Let me be clear, these are strong and warm people in a tough battle. If I could afford to absolve their financial struggles myself I would do it in a heartbeat, but I can't so that's why I'm leaning towards a more communal approach. It was my idea to do this, I was grateful when they accepted the gesture. The song we chose is not a sublime lament, but a noisy and pounding rallying to the better parts of our nature and perseverence with gang vocals, poetry and some giant propulsive electric guitars. John being a true believer in the ability of Rock N Roll to throw fists in the air and inspire hope against odds wouldn't have it any other way. 
The song we're releasing is called An Anthem for The Broken. The single will be made available for streaming and purchase on Wednesday, February 26th. We will set the price at a minimum of $1 (
with the option to pay more)
. Every dollar minus the small distribution fees that Bandcamp automatically extracts will go directly to John and Amanda to help lighten their load. I'm hopeful you'll contribute more if you can.
Thanks for reading and please stay tuned, more info and the purchase/streaming link will be posted in the coming days. 
Matthew Ryan